Good morning, it's Tammam in Geneva. There were days, long ago, when I would have given anything to be an aid worker. Now, I can't exactly remember why.
This morning I'm sharing my thoughts on systemic oppression within humanitarian organisations with you. The great divide is between "expats" and "local staff" which are both positions I have been in. Don't worry, I'm also giving paths for reflection and action.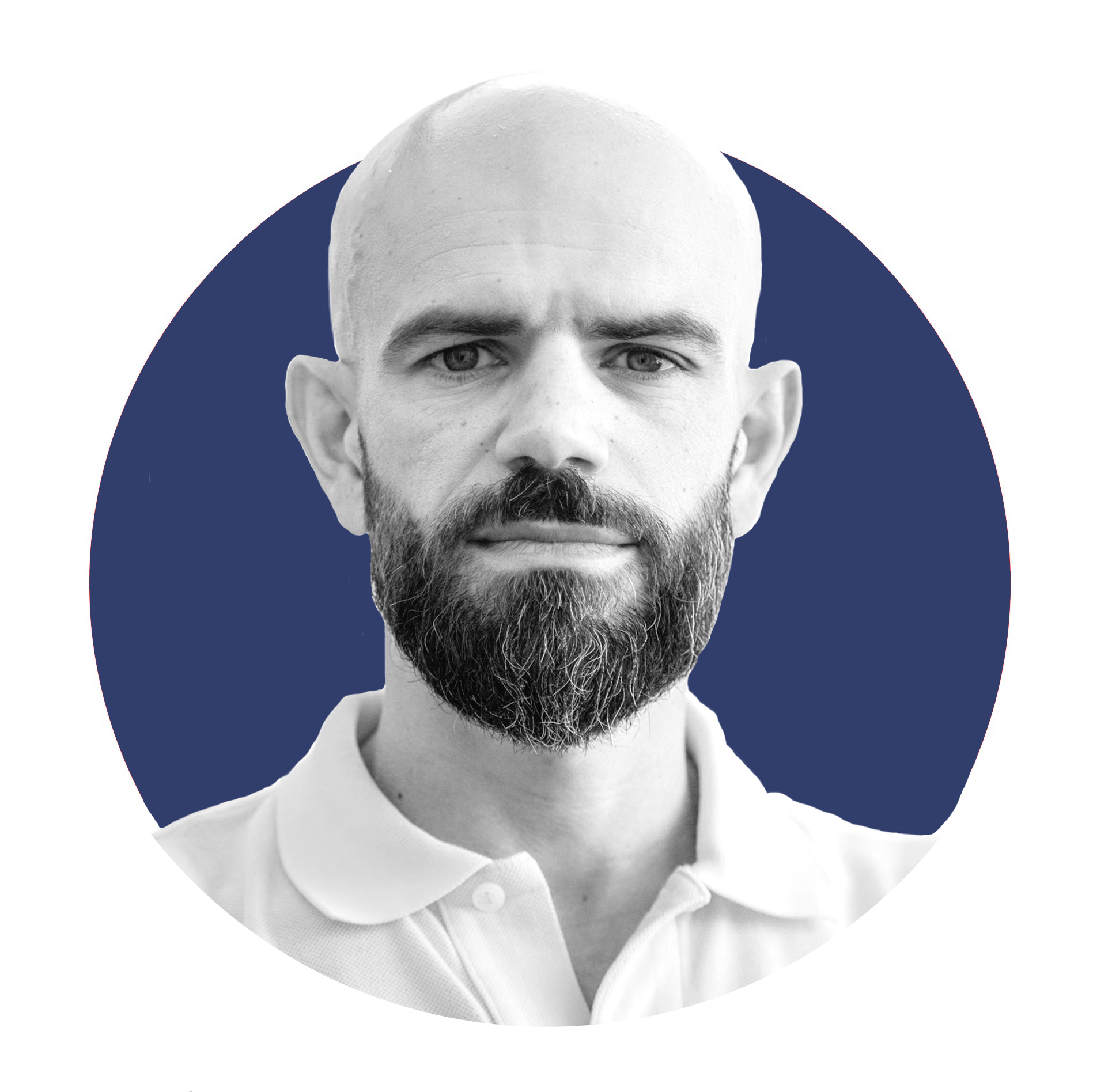 Tammam Aloudat, Geneva
29.08.2020
---
When do-gooders harm each other: oppression in the belly of humanitarian organisations
---
A group of Syrian Arab Red Crescent workers being briefed before heading out in a convoy to deliver vital aid to the town of Madaya, Syria, 14 January 2016. EPA/SOMAR REZK/ICRC
I became a volunteer in the Syrian Red Crescent in my late teens. I was taken to a meeting by a cousin against my desire to go do something more teenage-like. I entered that room and I was hooked. For years afterward, during my medical training, my life centered around being a Red Crescent volunteer: it was my meaningful existence, my social circle, and my window to communicate and collaborate in a strictly regimented country under dictatorship.
That led me to wanting to work internationally as I have seen more Brits, Finns, Swedes and others visit while working in the region. There was a problem, acquiring the coveted title of Ex-pat was for Europeans and North Americans who wanted to work in places similar to my country, not the other way around.
I did, however, find myself in 2003 on an ICRC flight to Baghdad just after the American invasion. I had my break because the Red Cross didn't want to send people from the invading countries.
I got my big opportunity and thought I had broken the barriers and I can now sail through a career built on merit and appearance of entitlement. That carried me far enough, I worked in the headquarters of the IFRC and MSF and spent the past decade and a half in Geneva. I felt comfortable around (although rarely inside) the inner circles.
It took almost two decades for me to start seeing the holes in my perception and in the utopia that is the humanitarian world. Things started small, they were insignificant, and then they started to build up.
Always in the middle, always on the outside
Life is clearer, I suppose, when one is on one extreme. It is clear when one feels absolutely entitled or absolutely oppressed: there is an inclination to preserve privilege on one end and to resist on the other. The problem with the range of positions in between is the difficulty in perceiving one's position clearly and the temptation to believe that there is a «way up». This perception of an unchangeable system and a path upward push many of us to accommodate plenty of faults in our environments: structural racism, colonialist behaviors, sexism, and a range of «phobias» of people's religions, sexual orientations, gender, and other aspects.
The system deceives us. There are always a few people «like us» in the high brass of every organization. «I could be there» one thinks, and it is true sometimes. However, we end up willfully blinding ourselves to all the problems we often fall victims to. We also climb the ladder by perpetrating the same prejudices and other harmful behaviors towards others «lower on the ladder».
I have been on the receiving end of may comments and actions that were blatantly prejudiced from people I still consider colleagues today. They didn't know better. I always felt more inclined to let it go because standing up and being marked «difficult» would harm me before anyone else.
But what keeps me up at night now, having thought about all this more, is what I have done to others. I went once to Turkey to work across the Syrian borders. I was received and accommodated in the ex-pat house which was pretty «normal». The difference this time was that the «local staff» who were segregated in a different accommodation were my compatriots: Syrian medics who worked in the hospital. The ease in which I accepted my privilege terrifies me now.
Like it did in many other contexts, structural and institutional racism in the humanitarian sector uses its victims to help it stay in power. This is not engineered by a few bad people, it seeps insidiously through everything.Many examples are seen in every day work in every humanitarian organisation. They are the inheritance of a time past and a culture that clings on despite their obvious redundancy. I used to think that it will only take a little more time for the «old school» leaders of such organisations to retire and for a more modern and sensitive leadership emerge before things change, I was wrong. It is astonishing how good people are at planning a succession that replicates them.
A humanitarianism reinvented
Systems of oppression are created to hide behind good intentions and better excuses and to sneak into even the best places. The humanitarian world is no different. What is difficult to accept is seeing it boil under the surface of organizations that do great good and have good intentions but fail when it comes to this particular side of their culture and behavior.
I am uncertain at what it will take to change things.
The humanitarian sector will find it difficult to face the problems of the coming era: political turmoil, advanced conflicts, the climate crisis, emerging diseases, widespread migration, and brutal capitalist exploitation if we do not deeply examine where we stand and what we should be. This is not likely to be done by directors and consultants alone; without the genuine voice and participation of those most affected, the change that will save us is unlikely to materialize.
To go forward, we can:
Rethink how our basic humanitarian values work in this time and revisit the interpretation of humanitarian principles and the humanitarian charter with our current understanding of racism and colonialism in humanitarian action.
Decolonize humanitarian aid by active engagement and leadership of people most affected by racism and colonialist attitudes in the debate towards future vision of humanitarianism.
Democratize humanitarianism by creating the fora and tools that allow the widest engagement of all humanitarian workers, mainly national staff in the project areas, in informing and guiding decisions.
Acknowledging the problem exists is not enough and the next steps are to transform the thinking and the view of places like Geneva from being the faraway ever-dominating headquarters into the hub of a democratic, anti-racist, decolonized and decolonizing humanitarian assistance.
Quick bio. Tammam Aloudat is a Syrian physician and a humanitarian medical worker. He has worked in emergencies, conflicts, and disease outbreaks for the past twenty years and currently focuses on access to medicines as part of the MSF access campaign.
---
A few words from GESDA and the reason for anticipation
---
Humanity is facing more than ever global challenges (with regards, e.g., to the COVID-19 crisis), putting people and the planet under stress and in great uncertainty. Simultaneously, the world is experiencing breakthroughs in science and technology at an unprecedented pace, sometimes hard to grasp. Anticipation is therefore key to build the future with the aim to early and fully exploit this scientific potential for the well-being and inclusive development of all. The Geneva Science and Diplomacy Anticipator has been founded in Geneva in 2019 to tackle this issue.

GESDA's ambition is first to anticipate and identify these cutting-edge science and technology advances in various domains (Quantum revolution & advanced AI, Human augmentation, Ecoregeneration and Geoengineering, Science and Diplomacy). Then, based on this panoramic scientific outlook, it will translate those potential sci&tech leaps into tools to develop effective and socially inclusive solutions to emerging challenges. Most importantly, this process will be achieved not only by scientists or technologists, but will include actors of various other professional origins and mindsets (diplomacy, philanthropy, industry, citizens, youth).

Olivier Dessibourg, GESDA
---
Anticipatory best reads by GESDA
---
Quantum physics and artificial intelligence are amongst the most promising and strategic fields in research. It is not astonishing that the US is pouring in a lot of money (see below). But what is it worth in international comparison? Let's just take AI. On Thursday 27 August, a new report by International Data Corp. estimates that the worldwide spending on AI research will more than double until 2024, from $50 billion to $110b. Health-care and banking will see the biggest demand and investments. In the EU? Increase of investment of $565 million in 2017 to $1.69 billion by the end of 2020. France alone: a $1.69 billion initiative with the goal to transform the country into a "global leader" in AI research and training. South Korea: in 2018, unveiling of a multiyear, $1.95 billion effort to strengthen its R&D. The race is on, and the US is at the front, but not sole leader (yet?)
Trump administration unveils $1 billion quantum and artificial intelligence initiative. An influx of cash for research in quantum and AI is designed to help build more powerful computers and other tools for processing information, which could accelerate research and other scientific developments.
Washington Post (EN)
Blood substitution therapy rescues the brain of mice from ischemic damage. Blood replacement therapy leads to profoundly improved stroke outcomes in mice. These results offer new insights into the mechanisms of stroke damage.
Nature Communications (EN)
Vaccines that spread themselves. Prevention is better than cure, so we should start using genetic techniques to stop dangerous animal diseases jumping to humans. This technology would also reduce the motivation to cull or exterminate ecologically important disease reservoir species.
New Scientist (EN)
Synthego raises $100 million for AI-driven gene-editing. The merging of the two fields (AI and gene-editing) is considered as amongst the most promising steps to develop genome engineering technologies, with unprecedented possible consequence on what makes us humans.
VentureBeat (EN)
The foundation of efficient robot learning. General-purpose robots are being designed to help with domestic tasks. However, developing the learning applications needed to allow robots to undertake even simple tasks is extremely challenging... so far, at least.
Science (EN)
China's plan to cut coal and boost green growth. Innovations in energy-storage technology are a mainstay of the nation's bid to reduce its reliance on fossil fuels.
Nature (EN)
The rise of environmental justice. In the midst of a pandemic and an uprising for racial equity, advocates for communities of color near industrial facilities seize the moment. This article explores several states of the USA.
Chemical and Engineering News (EN)
This selection is proposed by the Geneva Science and Diplomacy Anticipator GESDA, working on anticipating cutting-edge science and technological advances to develop innovative and inclusive solutions for the benefit of the planet and its inhabitants.
---