Good morning, this is Nicolas. Today, we learn why Cop26 negotiations, just like talks at the World Trade Organization between 164 countries, were doomed to be difficult.
We're also keeping an eye on the pandemic's revival in Europe, which could lead to a new lockdown. Meanwhile, experts say India picked economic growth over the planet's future when moving to weaken anti-coal pledges in Glasgow.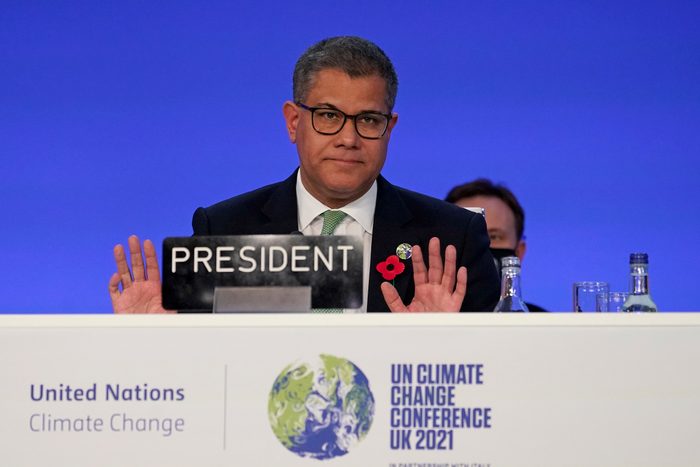 Speaking at the closing plenary session, Cop26 president Alok Sharma apologised for the way negotiations ended after some last-minute changes were made to the final agreement's wording on coal. (Credits: AP Photo/Alberto Pezzali).
🤯 A Cop26 deal was always going to be messy – just look at world trade talks. Watered down at the last minute by India and China, the Cop26 deal on fossil fuels has faced its fair share of criticism. But, as shown by the twenty years – and counting – of negotiations at the World Trade Organization, this should not come as a surprise. How were 197 countries with diverging interests even supposed to get on the same page to begin with?
The Guardian (EN)
😷'No one can claim we won't have to go into lockdown again.' With Europe once again the epicenter of the pandemic, University of Geneva's Institute of Global Health director Antoine Flahaut does not rule out another lockdown. As winter approaches, hospitals become more vulnerable to patient overloads, and relying only on vaccines and Covid certificates might not be enough, according to Flahaut.
Heidi.news (FR)
GS news is a new media project covering the world of international cooperation and development. Don't hesitate to forward our newsletter!
Have a good day!

Avenue du Bouchet 2
1209 Genève
Suisse