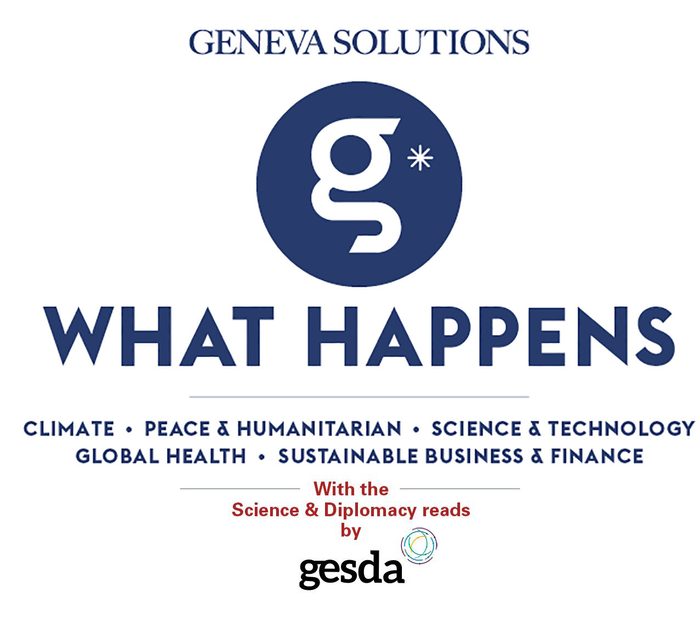 Good morning, this is Achim Wennmann from the Geneva Peacebuilding Platform and the Graduate Institute. We kicked off Geneva Peace Week yesterday in its new online format.
This year, the event focuses on rebuilding trust after disruption: pathways to reset international cooperation. Join us to find out how to build a lasting peace, and what's new on cross-cutting issues in the peace agenda related to Covid-19, climate change, cyber space, business, and more.
Today, I'll be looking ahead to what this year's event has in store. I'll also be sharing a few stories with you about peacebuilding and, with the US elections in focus today, a timely piece on whether it's possible to hold elections with integrity during a pandemic. We'll be hearing about a new digital tracker that allows humanitarians to share experiences dealing with Covid-19 in the field, and take hope from The New Humanitarian's new series reporting from the front lines of peace, which looks at how atrocity can be prevented and peace sustainably built.
Gelgelo Genee, Teremaj Belachew, Ibsa Ware, left to right, are "peace ambassadors" in Kercha, southern Ethiopia. (Tom Gardner/TNH)
Hani Abbas for Geneva Peace Week
Hani Abbas is a Syrian/Palestinian cartoonist commissioned to create cartoons for peace for Geneva Peace Week 2020, proposed by UNESCO. Join the Closing Ceremony on Friday 6 November to see Hani cartooning live and hear him speak about his work.
---
On Geneva Peace Week's agenda
---
GS news is a new media project covering the world of international cooperation and development. Don't hesitate to forward our newsletter!
Have a good day!

Avenue du Bouchet 2
1209 Genève
Suisse