Good morning readers, Pokuaa is back with you today bringing you this week's global health stories. Antibiotics are often taken as a miracle cure from the slightest cold to the more serious health conditions. However, as a result of this growing consumption the pathogens get smarter, adapting to the medicines, which in turn make infections harder to treat. We spoke to a Geneva organisation working on innovative solutions.
Also, Tuesday was a busy day for calls to end the Covid-19 pandemic, marked by pleas from global organizational leaders urging wealthy nations to pay out $50 billion, which would go to manufacturing and supplying vaccines to immunise the world quickly, ending the brutal war against the coronavirus.
Geneva-based Global Antibiotic Research and Development Partnership (GARDP) has launched a digital campaign to raise awareness around drug-resistant bacteria. (Credit: GARDP)
💊🛑 Misuse of antibiotics leads to disuse - Campaigning to tackle antimicrobial resistance. Around 34.8 billion antibiotic doses are used each year, with global consumption increasing by 65 per cent between 2000 and 2015. Due to the mass consumption, a growing list of infections are becoming harder and sometimes impossible to treat, killing around 700,000 people annually. Putting up a fight against antimicrobial resistance, the Global Antibiotic Research and Development Partnership (GARDP), a Geneva-based not-for-profit is accelerating the research and development of antibiotics against this growing threat.
Geneva Solutions (EN)
💰😷Money, Money, Money: A $50 billion roadmap to Covid recovery. The heads of major global health and economic organisations, namely the International Monetary Fund, World Bank Group, World Health Organization and World Trade Organization set a new $50 billion health, trade and finance agenda, calling on wealthy G7 countries to donate in order to end the Covid pandemic and secure a global recovery. Forking out the 50 billion now could in turn generate about $9 trillion in additional global output by 2025 according to an analysis carried out by the IMF.
Geneva Solutions (EN)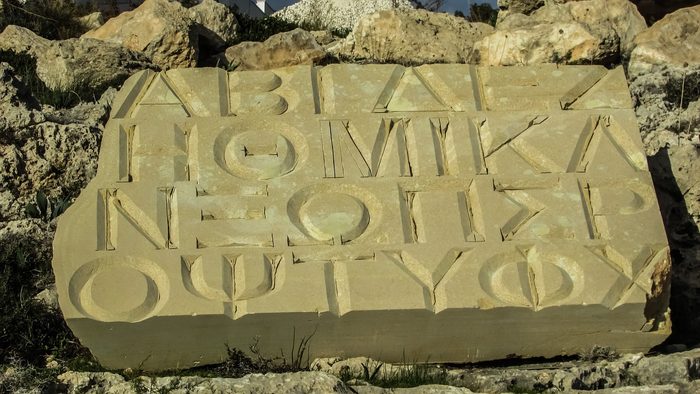 Greek alphabet. (Credit: Pixabay)
🔱Name game changer for coronavirus variants. The World Health Organization has said it will rename Covid-19 variants using Greek letters to avoid stigmatisation of countries where new strains of the virus are first reported. When the 24 letters of the Greek alphabet have been exhausted, another series like it will be announced.
DW (EN)
📻 Mckay interviews Dr David Heymann. David Heymann is professor of Infectious Disease Epidemiology at London School of Hygiene and Tropical Medicine. He spent over twenty years of his life at the World Health Organization and in this episode he gives listeners of the McKay interview an up-to-date Covid-19 briefing, really highlighting his expertise in the area.
WRS (EN)
GS news is a new media project covering the world of international cooperation and development. Don't hesitate to forward our newsletter!
Have a good day!

Avenue du Bouchet 2
1209 Genève
Suisse