Good morning, this is Nicolas. Today, we're covering the increase in landmine casualties last year, as the pandemic brought mine clearing efforts to a halt.
We're also keeping an eye on the dozens of UN drivers arrested by Ethiopian police amid a crackdown on ethnic Tigrayans. Meanwhile in Glasgow, a draft Cop26 agreement is urging countries to strengthen their emission pledges by the end of next year.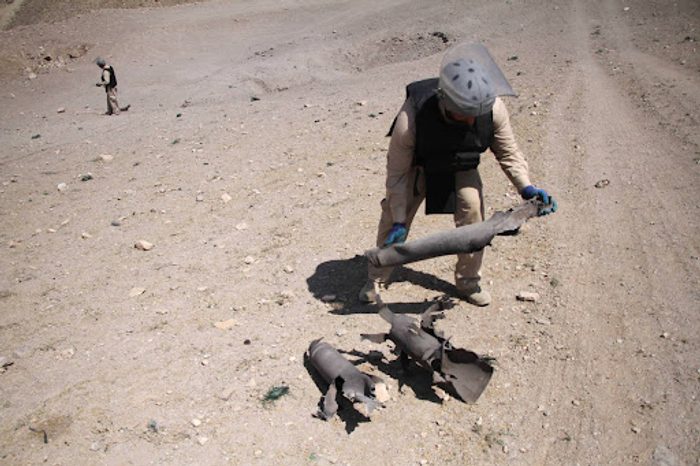 An Afghan security official collects mines and ammunition northeast of Herat, Afghanistan, 27 April 2021. (Credits: Keystone/EPA/Jalil Rezayee)
How the pandemic led to a rise in landmine casualties. Disrupted by the spread of Covid-19, mine clearance efforts and face-to-face mine risk education services were suspended across the world during 2020. According to a recent report, over 7,000 casualties from landmines and explosive remnants of war were recorded over the year – up 20 per cent from 2019 – with the pandemic also creating difficulties to bring assistance to victims.
Geneva Solutions (EN)
GS news is a new media project covering the world of international cooperation and development. Don't hesitate to forward our newsletter!
Have a good day!

Avenue du Bouchet 2
1209 Genève
Suisse