Iron and Steel giant ISKOR's Vanderbijl Park refinery. Farm land bordering the industrial area. 2007. (Credit: John Hogg/World Bank)
🌊 Four key climate indicators hit record levels in 2021. "Today's State of the Climate report is a dismal litany of humanity's failure to tackle climate disruption," said the UN chief at the launch on Wednesday of the flagship findings, calling for the world to shift towards renewable energy. Greenhouse gas concentration, rising sea-levels, ocean heat, and ocean acidification have hit record levels in 2021, the report stated.
The Guardian (EN)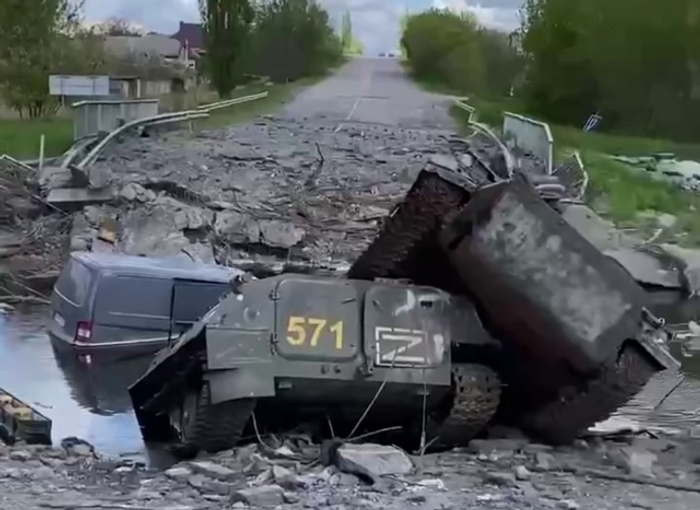 A Russian tank in Ruska Lozova near Kharkiv (Credit: Stanislav Kibalnyk)
Donbas youth exploited by Russia in war against Ukraine. Russia withdrew its troops from the Kharkiv region and sent a number of untrained Donbas residents to cover for them. Nine students from Donetsk explained that they were sent to the village of Vesele, near Kharkiv, where they were told to dig trenches, work at checkpoints, and check cars. They surrendered to the Ukrainian army before the counter-attack began and talked about the conditions at a press conference after their surrender. Journalist Stanislav Kibalnyk reports.
Geneva Solutions (EN)
GS news is a new media project covering the world of international cooperation and development. Don't hesitate to forward our newsletter!
Have a good day!

Avenue du Bouchet 2
1209 Genève
Suisse