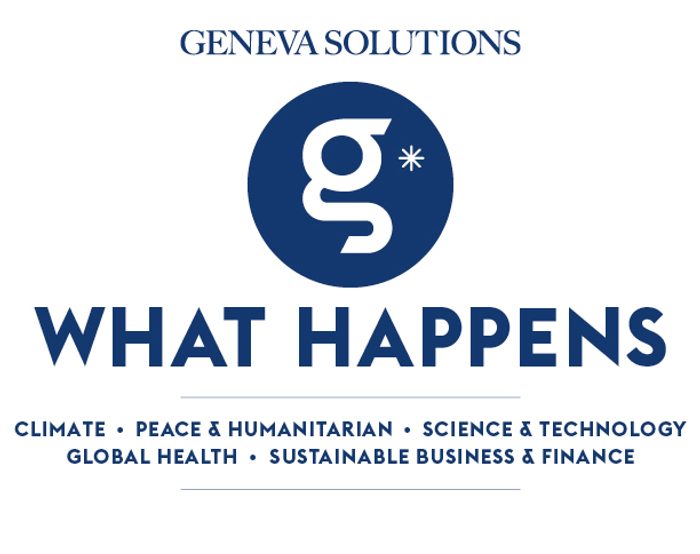 Good morning, this is Kasmira. Geneva is living up to its sobriquet as the "city of peace" this week as an annual gathering of experts on peacebuilding got underway at the Maison de la Paix.
Amid growing violence and conflict, peace seems like an increasingly elusive concept, with the latest calamity of events unfolding in the Middle East "so extreme, they leave us all stupefied", as former UN rights chief Zeid Ra'ad Al Hussein said at the opening of Geneva Peace Week.
"This is one of the worst times for peacemaking," one advocacy officer said at another recent Geneva peacebuilding panel. And yet, it also presents an opportunity to rethink how we go about peace processes – starting with the UN.
Rethinking peace was also addressed at the recent Gesda summit, where former French diplomat Jean-Marie Guéhenno discussed what lessons from science could be applied in anticipating war and peace.
And lastly, we're also sharing with you today an opinion piece that calls out the International Organization for Migration for abandoning its crucial task of tracking forced displacement in Syria – and why it needs to urgently reinstate it.

Former French diplomat Jean-Marie Guéhenno speaking at the high-level panel on anticipating war and peace at the Gesda summit, 11 October 2023. (Gesda)
🕊️ 'The tech race will shape how we build future peace'. Our control over technological advancements will define future conflicts and our ability to build peaceful societies, writes Columbia University professor Jean-Marie Ghenno. The former French diplomat was part of a group of experts that participated in Gesda-led discussions this year that considered different methodologies for anticipating peace and war, which he presented at the foundation's flagship summit in October.
Geneva Solutions (EN)
GS news is a new media project covering the world of international cooperation and development. Don't hesitate to forward our newsletter!
Have a good day!

Avenue du Bouchet 2
1209 Genève
Suisse